10 tags
RAAF to receive first export Growlers
Australia will purchase 12 new EA-18G Growlers from Boeing in order to fill a stop gap that is left from the F-35 program. Their defense ministry confirmed the purchase earlier this week. Earlier plans called for a conversion of 12 already delivered F/A-18F Super Hornets into the Growler configuration, for which they paid extra for in 2010. Analysts had speculated that the country would order an...
14 tags
Today I Spotted...
(X2) Happy Spring!
11 tags
11 tags
Boeing To Test Super Hornet Upgrades This Summer.
Boeing will finally begin initial testing of conformal weapon bay's and a stealthy weapons pod for it's F/A-18E/F Super Hornet fleet this summer. The company is funding the testing along with Northrop Grumman and the United States Navy. These components are just part of the proposed Block III Super Hornet which includes the above plus upgraded engines and cockpit displays; the later...
8 tags
Boeing Reveals Updated F/A-XX design.
The U.S. Navy wants a replacement for the Super Hornet by the 2030's. Below is Boeing's concept: Read more here.
15 tags
Recent Tibbets
 Congress has approved a potential foreign sale for 60 F-35A aircraft, or 60 F-15 Silent Eagle aircraft for South Koreas F/X-III requirement. Both are competing with each other, along with the Eurofighter Typhoon for the deal. A final decision is expected this June. In other news, the USN has announced that it expects the RAAF to purchase 12-24 additional F/A-18F Super Hornets...
12 tags
13 tags
USN considering conformal tanks for Super Hornet
The F/A-18E/F would get an additional 3,500 gallons of fuel, addressing a long standing issue for the Super Hornet… its range. Could this be the start of a Block III upgrade? The article goes into details about that too! Testing is expected to take place this summer by Boeing, no word on adapting this to the G models.
15 tags
Saudi F-15's: Then and Now
Built in 1996: Built in 2013: Wow. Yay.
15 tags
11 tags
12 tags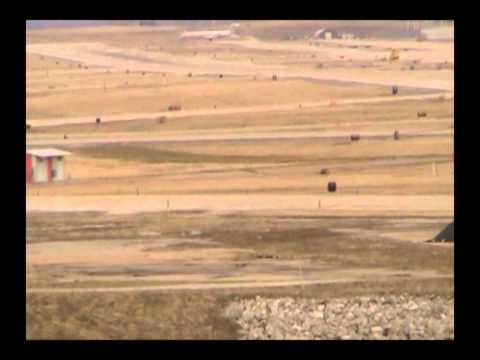 11 tags
F-15SA Makes First Flight!
I can finally write this! The USAF has confirmed before Boeing that the first F-15SA for Saudi Arabia made it's first flight on February 20th, 2013 just before noon. Flown by veteran Boeing pilot Joe Felock, the flight lasted around 45 minutes before returning to the production facility. I was lucky enough to watch this historic moment as he slowly took the bird up; followed along by F-15E1...
11 tags
Singapore evaluating F-15SE and F-35
Singapore is interested in buying more fighters. Over the past few months they have 'low key' been evaluating the F-35 and F-15SE… the South Korean F/X-III decision is expected to be a strong influence on the final decision. It is not known how many fighters they are seeking, or what timetable they are wanting delivery's… not that we would know anyways as Singapore...
10 tags
Brazil Fighter Decision Delayed... Again.
Brazilian president Dilma Rousseff has delayed the buy of thirty six new fighter jets for a third time. All bidding contractors were asked to re-submit their applications after March 30th, the delay will extend the negotiation time another six months. Brazil is unhappy with the amount of money needing to be spent and could be using the continued delays to negotiate a better overall price. Boeing...
"EIGHT test flights today. What a day it was….. Super Hornets, Growlers,..."
12 tags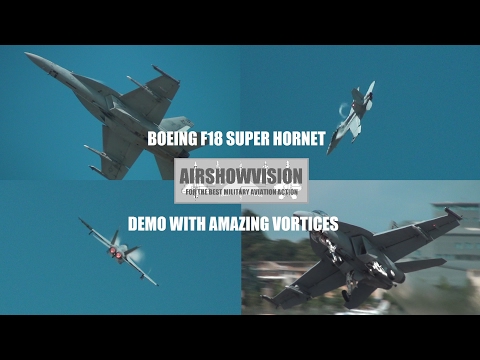 13 tags
Boeing going for 'Blood' with Canada tender
It's a rather long article, so I am going to summarize the main points: The Super Hornet is less than half the cost per F-35 The cost per flying hour is over 50% less than those projected for the F-35 Two engines are better than one, even more so for a country like Canada The Super Hornet has stealth; not as much as the F-35 but enough to get the job done. Stealth is no longer the only...
11 tags
Boeing Phantom Eye Make's Second Flight
Boeing Phantom Work's latest drone project, the Phantom Eye, has made it's second flight out of Edwards AFB in California. The flight lasted just over an hour and gave the flight engineering team a host of in flight and landing data. Testing will continue throughout the year as they expect to fly to an altitude of 65,000 feet and for a minimum of four days without re-fueling. The...
12 tags
6 tags
4 tags
11 tags
January 2013 Highlights
No test runs in over a week.. what gives!? Spotted: An F-15SA being towed around. Still a little way's to go until flight testing begins I assume. Spotted: All three Super Hornet models (E,F,G) are in the flight test system at various points; first time in over a year! A Missouri ANG C-130 did several touch and go's at Lambert late last week.. never actually landing to my...
1 tag
8 tags
Australia formally asks Congress for info on 24...
The RAAF has issued a request of information and pricing estimates for an additional order of (up to) 24 F/A-18F Super Hornets. The request comes after a year long evaluation of the country's air power needs and an ongoing assessment of the F-35 program. This does NOT commit them to any order, but it opens the doors for another purchase sometime in late 2013 or early 2014. Brazil,...
12 tags
Navy Orders 15 More Super Hornets, 151 Total MYP
The United States Navy today announced that it will be ordering an additional 15 F-18 airframes to the MYP III contract. The original order was for 124 airframes, while an additional 12 were added on last year. This second add on brings the total number of hornets to 151 for the Navy's third multi-year purchase. At least three dozen have already been delivered from the order this...
16 tags
So Qatar has been testing the F-15/F-18
In some pleasant news today, it was revealed that in August the country of Qatar was given two F-15E Strike Eagles and two U.S. Navy F/A-18 Super Hornets for testing and evaluation. They plan to expand and update their fighter fleet with a contract of 25-35 new build jet fighters. Both of Boeing's products have been in stiff competition, as the country is also considering the Rafale and...
2 tags
Happy Veterans Day!
Thank you to all of those who have fought for our freedom and ignorance. If you see anyone who has served today, or really any day in the year, give them the appreciation they deserve.
10 tags
South Korea FX-III Delayed Until 2013
Just as Brazil has delayed their decision for their contract, a deal that could ultimately land Boeing a 36 airframe order for Super Hornets, South Korea has announced that they will also post-pown their final decision until sometime in 2013. The contract is worth 60 airframes, and Boeing's F-15SE is seen as the main front-runner along with Lockheed Martin's F-35 platform. EAD's...
13 tags
Boeing and T-X
Along with the next generation bomber and a Super Hornet replacement for the USN, the next big contract up for grads is the T-X bid for the United States Air Force; with a sole purpose to replace the old T-38 trainers. The USAF recently announced it's specific requirements and wants for the project, clearly stating that an 'off the shelf' airframe would be strongly preferred over...
Anonymous asked: Does Boeing still operate out of the iconic McDonnell Douglas hangar off of runway 24? They removed the large illuminated Boeing sign didn't they?
Brazil and Malaysia to decide fighters in 2013.
The F/A-18E/F Super Hornet is currently in competition for both Brazil and Malaysia. After a decade long process, the Brazilian government has choose to delay it's final verdict until Summer 2013. In addition, new reports state that Malaysia will make their decision in mid 2013 as well. Both competitions combined are worth around 55 airframes. The main competitors are the Rafale in Brazil...
7 tags
New Super Hornet Displays for 2015
Boeing has designed a digital, 11 x 19-inch moving map display to install into the cockpits of its F/A-18 Super Hornets as part of the larger round of upgrades planned for the navy fighter jet. Boeing Military Aircraft President Christopher Chadwick said Boeing expects U.S. and coalition navies involved with the F-35 program to seek F/A-18 upgrades to back fill against delays in the Joint...
10 tags
F/X-III Continues
Here. Here. And Here.
7 tags
Never Forget.
12 tags
South Korea Formally Evaluates Silent Eagle
South Korea recently spent a few weeks in St. Louis testing out the F-15 Silent Eagle as it try's to choose a contender for it's F/X III competition that is worth at least 60 airframes. I myself spotted many of these flights with some days having double sorties. In addition, the Silent Eagle got a snazzy new paint job. Hopefully pictures are released at some point! South Korea will...
4 tags
We have visitors today.
Keeping up with the bi-annual tradition for over a decade.
8 tags
Brazil does not want anyone to hold their breath
Brazil recently announced that it is delaying it's fighter decision, indefinitely. They blame a poor economic progress report and a need to re-evaluate on what is truly needed for the country. The fighter competition has been going on for nearly a decade and as of now has no formal date for choosing a winner. Boeing has entered it's Block II Super Hornet for the prize of 36 fighters,...
Silent Eagle Flyover
7 tags
Boeing Integrates Next-Gen Joint Helment on Silent...
Boeing has made another leap in finalizing Silent Eagle testing.. read here!
11 tags
The F-15 Turns 40!
Today is the 40th anniversary of the McDonnell Douglas F-15 Eagle. After 40 years of continuous service and production the fighter has seen zero looses in air-to-air combat and to this day is still not matched by any other fighter in terms of price for capability. The production line is currently backlogged nearly 100 airframes, and has thus far produced over 1500 eagles despite being threatened...
14 tags
Boeing looks to the future for orders
 Boeing's F/A-18 line has orders with the USN to withstand production up to the 1st quarter of 2015. The F-15 line has orders with Singapore and Saudi Arabia that will keep eagles coming off until the end of 2019. When put in retrospect, that is not a lot of time. With budgets in North America/Europe becoming nearly non-existent for defense contracts, Central America, Asia, and the Middle...
3 tags
Boeing Reports 2nd Q Deliveries
Here are the publicly released delivery's for Boeing's defense division.
8 tags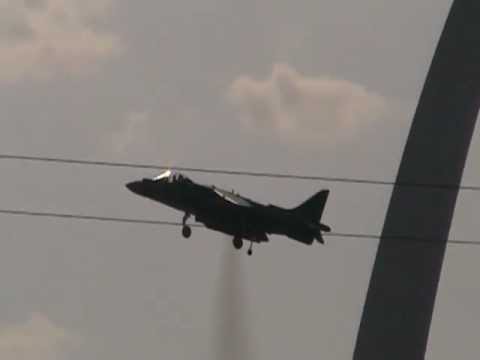 Wind Tunnel and RCS Reduction Tests For Silent...
Boeing has completed (both) the wind tunnel and RCS reduction tests on a scale model of the Silent Eagle. The program was thrown criticism earlier this year after reports surfaced over lack of development. The Silent Eagle is a contender for South Korea's FX-III proposal. Other competitors are Lockheed's troubled F-35 and the Eurofighter Typhoon. The company signed an agreement of...